Welcome to Jurassic Land Kiulu!
First Dinosaur Themed Sabah Attraction Point
We are a new Sabah attraction point. Join us on an expedition to Kiulu, a small town situated in Sabah surrounded by beautiful natural forests and rivers with stunning view of Mount Kinabalu. It is a place where you will see, hear, and feel that you have been catapulted back to a long forgotten era. Tyrannosaurus Rex, Velociraptors, Triceratops and many other types of these extinct reptiles can be found and viewed. Not only you will be greeted by various types of dinosaurs, at this Sabah attraction point, there will be lots of fun activities waiting for you to explore.
But watch out, our dinosaurs are AGGRESSIVE! So, please refrain from aggravating them!
Events & Promotion
Activities
Dinosaur Safari + Fossil Trail
EXPLORE & TAKE PHOTOS WITH OUR PARK ASSETS
Raptor Encounter
LIVE RAPTOR & T-REX SHOW
SHOW TIMES
MONDAY to FRIDAY
(10am, 12pm, 2pm, 4pm)
SATURDAY to SUNDAY
(Public and School Holidays)
(10am, 11am, 12pm, 1pm, 2pm, 3pm, 4pm, 5pm)
Caution!
5 Things to Bring
SUN SCREEN + HAT
Don't get fried on a HOT DAY!
MASK + HAND SANITIZER
The Park adhere to strict Covid- 19 SOP.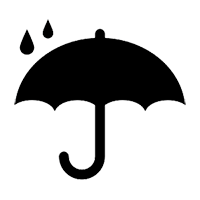 RAIN GEAR
Ready an umbrella/Poncho. Sometimes you might get WET!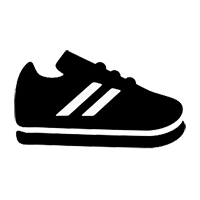 COVERED SHOES
We are an outdoor Park, we recommend covered shoes and long pants.
CASH (RM)
Bring cash to pay for Entrance Tickets and Cafe purchase (Due to poor Internet connectivity)
Direction
Address:
Jurassic Land Kiulu
Kg Bungoliu, Jalan Tamparuli Kiulu, 89208, Sabah
From Kota Kinabalu International Airport 46km, 60mins
From Tamparuli Suspension Bridge 5km, 8mins
From Kinabalu Park, Kundasang 72km, 1hr 36mins
From Shangri-La Rasa Ria Resort 22km, 25mins
Testimonials
read visitors reviews
The kids will be super excited to see the dinosaurs moving with a great sound. Nice and fun activity, but need to put extra tools on the activity such as the boat sliding, so that the kids wouldn't have to que so long.. especially on the public holiday.. overall its kids friendly highly recommended!
Had a great time with the family at this new Sabah attraction point! Love the shows! Impressed with the variety & quality of the dinosaur displays. The only thing I have to comment is that as most days are super hot & the trail is quite a hike, maybe put more choices of extra cold drinks especially at the show area. But overall very good experience. Your people are all awesome! Yang jaga games & swings! Super friendly & very caring!
Our kids enjoyed Jurassic Land Kiulu so much, we thought we missed the show but the staff managed put up another show for our children, they waited patiently until we completed our meal before closing. The staff were very friendly, attentive and helpful. For their service out of 5 ⭐, we'd give them a solid 10 ⭐ and beyond… It's not only just a park with dinosaurs but, it was educational and fun. There's a souvenir shop, a T-Rex restaurant serving scrumptious food and the place is also very clean. Thank you to the staff that was there today to entertain us.